Ministry Calendar
You can follow us on our Facebook Page for updates, photos and short video clips about our ministry trips. www.facebook.com/HebrewPeople You don't need a Facebook account to view this page.
Seminar in Paarl, Western Cape, SA

18:30 (A Biblical Meal will be served - Please book with Réne)

Tema: Die drie beginsels om in Sy rus in te gaan

Venue: To be announced

Contact person: René Matthee - 0826191709

Seminar in Rawsonville, Western Cape, SA

15h00 (We will have a "Bring and Braai"

Tema: Lewe in die eindtyd - Hoe verstaan ons die Boek van Openbaring?

Venue: Covenant Place, Extention A, Farm 511, Louwshoek, Rawsonville

Contact person: Juan Nel - 0764702442

Seminar in Montagu, Western Cape, SA

09:30

Tema: Lewe in die eindtyd - Hoe verstaan ons die Boek Openbaring?

Venue: Uitvluchtstr 7, Montagu

Contact person: Rolene van Zyl - 0794943470
Join a Tour to Israel
Hebrew People Expeditions is a family focused ministry who arranges tours to Israel on the basis of relationships.  Hebrew People Expeditions operate with a focus on hospitality and teaching the Scriptures at the sites from the Hebrew customs, culture and idioms it was written in.
Our Vision is to arrange tours to Israel for believers in Yeshua(Jesus) from the nations, focusing primarily on Southern Africa and Europe, so that you will leave Israel with a renewed mind regarding the culture, customs and idiom in which the scriptures were written.  Our goal is to educate you concerning Jewish life and we hope that a love for Israel will be fostered within you while we build relationships with we you.
Arrange a tour to Israel
MIC Tours is a devision of HPE Tours through which we will assist you to arrange a custom tour according to your needs and specifications.
Design-a-tour

Let us help you to take your own tour to Israel.
No matter how big or how small, budget or utmost luxury!
You tell us what you want and we put it all together.
Now you can be in control of your destiny.
Our team of experts will 
Design your tour according to your needs and abilities.
Source accommodation best suited for your group.
Give expert recommendations on all aspects of travelling to Israel.
MP3s & DVDs
THE VOICE OF A BRIDE
Kol Kallah is a media ministry distributing life changing material, which introduces and promotes Hebrew People and its diverse ministries.
The vision of Kol Kallah is to distribute the Word in media format by direct and indirect marketing to believers through the different activities of Hebrew People as well as independent distributing agents in order to minister to the people that they might be renewed in their minds concerning the scriptures and to network with them for future ministering activities.
Products from Israel
Please check back later for updated information.
The Mishkan Project
Kfar HaMishkan is primarily an exhibition, which is developed around the central narrative of "A Journey through Time", a portrayal of how the faith, culture, customs and religious expression as well as the history of the covenant people as described in the Scriptures were shaped. The exhibition combines modern technology with the ancient events that shaped the history of all the nations. At the center of this is the nation of Israel and her relationship with God. The heart of this unfolding story is the Tabernacle, a structure for which God gave Moses clear instructions on exactly how it should be built. The Tabernacle of Moses embodies the concept of how "God wants to dwell with man". The exhibition proclaims this rich history of a people who are once again coming together as a nation from a diversity of cultural differences to embrace the values of this unique faith of which Abraham is the father. The exhibition will be in Jerusalem, which has always been central to the expression of this faith.
Discipleship Year
Just Emunah is an awareness and equipping ministry focused on the Biblical way of life.
Emunah Discipleship Journey takes teams of identified disciples and lead them through phases of healing, restoration and release in various locations worldwide. We utilize multiple different programs to affect lives to become assets in the kingdom of God.
HEALING – RESTORATION – RELEASE
Summer Camp in Europe
Summer in Europe means much more than just warm weather and sunshine.  Hebrew People's annual Summer Camp promises an unforgettable time of fellowship, worship, teaching, discipleship and outdoor activities – all against the beautiful backdrop of Seelisberg, Switzerland.
Bring your family and friends for a week spent seeking after the heart of our Father and that which He wants to impart to us during these crucial days.
We are looking forward to seeing you in Seelisberg for a life-changing week.
SUMMER CAMP DETAILS
Date        Saturday, 8 August to Saturday, 15 August 2015
Venue      Seelisberg School Hall in Dorfstrasse
Theme     The Worshipping Bride living from the presence of the Father
The Hebrew word for bride is "Kallah" and comes from the root word "kallal". The word "kallal" means, "to complete".  If we want to be bride of the Messiah, this concept of completeness must find expression in us.  We must become "complete" as a bride by growing into the image of the Father and also complete the mission of the Messiah and walk into the original creation intention of the Father for us.
We are invited to live from His presence and not just trying to enter His presence. We have been created to make decisions from the image of the Father that will result in manifesting His presence in our everyday life. However, there is also another facet.  The ultimate expression of the love relationship between Yeshua and the bride is found in Songs of Solomon 7:10, "I am my Beloved's and His desire is towards me".  The implication of this verse is that we as the bride, has to complete Yeshua as the Bridegroom in our relationship by sharing His ministry.
Projects in Africa
A Transformation Model for the Communities on the African Continent
The African Highway Network is an initiative of Hebrew People.  Our own involvement in the African continent beyond the borders of South Africa began in Kenya.  We started out with leadership development initiatives and assisting an orphans and vulnerable children programme at an organisation called Life Line Educational Center through financial support as well as ongoing education for the staff and other related organisations.   We also implemented a primary healthcare programme at the school.
Projects in Europe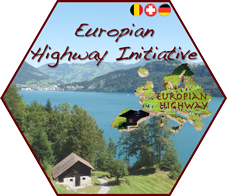 Please check back later for updated information.
Israel in the News

The growing influence of Iran in the Red Sea and Mediterranean is of great concern to both Israel and the United States. An added concern is the presence of ISIS forces in the Sinai, which pose a threat to both … Continue reading →
Business Opportunities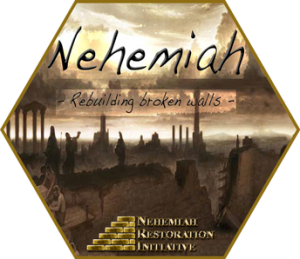 Please check back later for further information.
Associations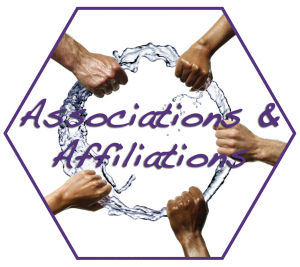 Please check back later for further information
Thanks to Zion Square Live Cam, you can now have a front-row seat to this microcosm of the hustle and bustle of everyday Israeli life.  The webcam enables you to join in the many national celebrations hosted here, witness the events or simply soak up the atmosphere.  Whether it is a modern day protest, street musicians entertaining with their talent, live outdoor concerts or soldiers dancing, the Zion Square Live Cam brings Jerusalem to you.
Timezones in relation to time in Israel
Israel

South Africa

Central Europe

USA - New York

Australia - Perth