Kalender
Seminar in Paarl, Western Cape, SA

18:30 (A Biblical Meal will be served - Please book with Réne)

Tema: Die drie beginsels om in Sy rus in te gaan

Venue: Schoongezicht, Van Riebeeckweg, Paarl

Contact person: René Matthee - 0826191709

Seminar in Rawsonville, Western Cape, SA

15h00 We will have a "Bring and Braai"

Tema: Lewe in die eindtyd - Hoe verstaan ons die Boek van Openbaring?

Venue: Covenant Place, Extention A, Farm 511, Louwshoek, Rawsonville

Contact person: Juan Nel - 0764702442

Seminar in Montagu, Western Cape, SA

09:30

Tema: Lewe in die eindtyd - Hoe verstaan ons die Boek Openbaring?

Venue: Uitvluchtstr 7, Montagu

Contact person: Rolene van Zyl - 0794943470
Israel Rundreise anschließen
Hebrew People Expeditions is a family focused ministry who arranges tours to Israel on the basis of relationships.  Hebrew People Expeditions operate with a focus on hospitality and teaching the Scriptures at the sites from the Hebrew customs, culture and idioms it was written in.
Our Vision is to arrange tours to Israel for believers in Yeshua(Jesus) from the nations, focusing primarily on Southern Africa and Europe, so that you will leave Israel with a renewed mind regarding the culture, customs and idiom in which the scriptures were written.  Our goal is to educate you concerning Jewish life and we hope that a love for Israel will be fostered within you while we build relationships with we you.
Israel Rundreise planen
MIC Tours is a devision of HPE Tours through which we will assist you to arrange a custom tour according to your needs and specifications.
Design-a-tour

Let us help you to take your own tour to Israel.
No matter how big or how small, budget or utmost luxury!
You tell us what you want and we put it all together.
Now you can be in control of your destiny.
Our team of experts will 
Design your tour according to your needs and abilities.
Source accommodation best suited for your group.
Give expert recommendations on all aspects of travelling to Israel.
MP3s & DVDs
THE VOICE OF A BRIDE
Kol Kallah is a media ministry distributing life changing material, which introduces and promotes Hebrew People and its diverse ministries.
The vision of Kol Kallah is to distribute the Word in media format by direct and indirect marketing to believers through the different activities of Hebrew People as well as independent distributing agents in order to minister to the people that they might be renewed in their minds concerning the scriptures and to network with them for future ministering activities.
Produkte aus Israel
Please check back later for updated information.
Das Mishkan Projekt
Kfar HaMishkan is primarily an exhibition, which is developed around the central narrative of "A Journey through Time", a portrayal of how the faith, culture, customs and religious expression as well as the history of the covenant people as described in the Scriptures were shaped. The exhibition combines modern technology with the ancient events that shaped the history of all the nations. At the center of this is the nation of Israel and her relationship with God. The heart of this unfolding story is the Tabernacle, a structure for which God gave Moses clear instructions on exactly how it should be built. The Tabernacle of Moses embodies the concept of how "God wants to dwell with man". The exhibition proclaims this rich history of a people who are once again coming together as a nation from a diversity of cultural differences to embrace the values of this unique faith of which Abraham is the father. The exhibition will be in Jerusalem, which has always been central to the expression of this faith.
Jüngerschaftsjahr
Just Emunah is an awareness and equipping ministry focused on the Biblical way of life.
Emunah Discipleship Journey takes teams of identified disciples and lead them through phases of healing, restoration and release in various locations worldwide. We utilize multiple different programs to affect lives to become assets in the kingdom of God.
HEALING – RESTORATION – RELEASE
Sommer Camp in Europa
Sommer in Europa ist viel mehr als nur warmes Wetter und Sonnenschein. Das jährliche Sommer Camp von Hebrew People verspricht eine unvergessliche Zeit der Gemeinschaft, Anbetung, Lehre, Jüngerschaft und Außenaktivitäten – und das ganze vor der Kulisse des schönen Ortes Seelisberg in der Schweiz.
Bring deine Familie und Freunde für eine Woche mit in der wir nach dem Herzen des Vaters trachten und auf das hören wollen, was er uns vermitteln möchte.
Wir freuen uns schon darauf, dich in Seelisberg zu sehen für eine lebensverändernde Woche.
SOMMER CAMP DETAILS
Datum     Samstag, 8. August bis Samstag, 15. August 2015
Ort          Seelisberg Schulhalle in der Dorfstraße
Thema     Die anbetende Braut lebt aus der Gegenwart des Vaters
Das hebräische Wort für Braut ist kallah und kommt von dem Stammwort kallal, was "vervollständigen" bedeutet.  Wenn wir die Braut des Messias sein wollen, muss dieses Konzept des Vollendens Ausdruck finden in uns. Wir müssen als Braut vervollständigt werden dadurch, dass wir in den vollkommenen Willen des Vaters hineinwachsen und die Mission des Messias vollenden und in das ursprüngliche Schöpfungsvorhaben Gottes für uns hineingehen.
Wir sind dazu eingeladen aus seiner Gegenwart heraus zu leben und nicht nur dazu, zu versuchen, in seine Gegenwart hinein zu gehen. Wir wurden dazu geschaffen, Entscheidungen zu treffen nach dem Bild des Vaters die dazu führen, dass seine Gegenwart täglich in unserem Leben sichtbar wird. Es gibt aber eine weitere Facette. Der ultimative Ausdruck von der Liebesbeziehung zwischen Jeshua und der Braut finden wir in dem Hohelied der Liebe 7,11 "Ich gehöre meinem Geliebten, und sein Verlangen steht nach mir!" (Schlachter 2000).  Aus diesem Vers können wir entnehmen, dass wir als die Braut Jeshuas unseren Bräutigam vervollständigen sollen in unserer Beziehung dadurch, dass wir seinen Dienst mit anderen teilen.
Projekte in Afrika
A Transformation Model for the Communities on the African Continent
The African Highway Network is an initiative of Hebrew People.  Our own involvement in the African continent beyond the borders of South Africa began in Kenya.  We started out with leadership development initiatives and assisting an orphans and vulnerable children programme at an organisation called Life Line Educational Center through financial support as well as ongoing education for the staff and other related organisations.   We also implemented a primary healthcare programme at the school.
httpv://youtu.be/GTUCsrM2QbA
Projekte in Europa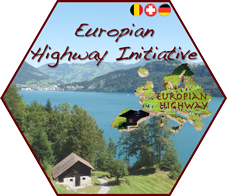 Please check back later for updated information.
Israel in den Nachrichten
Geschäftsmöglichkeiten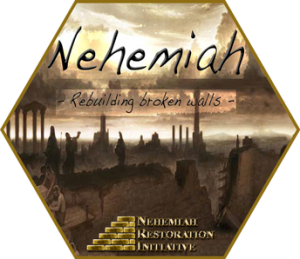 Please check back later for further information.
Verbindungen & Zusammenschlüsse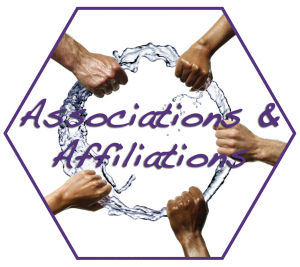 Please check back later for further information
Dank der Zionsplatz Live! Kamera kannst du von der ersten Reihe aus an dem Mikrokosmos gefüllt mit dem Trubel des Israelitischen Alltagslebens teilhaben. Die Webcam ermöglicht es dir, teil zu nehmen an den vielen Nationalen Feierlichkeiten oder Zeuge zu sein der Ereignisse die hier stattfinden. Du kannst aber auch einfach die Atmosphäre aufsaugen. Ob es sich um ein Protest der heutigen Zeit handelt, oder um Straßenmusiker die mit ihren Talenten Unterhalten, live Konzerte oder tanzende Soldaten, die Zionsplatz Live! Kamera bringt Jerusalem zu dir nach Hause.
Timezones in relation to time in Israel
Israel

South Africa

Central Europe

USA - New York

Australia - Perth